FAMILY LAW
Family law is perhaps the most demanding field of the legal system, because cases appearing before the court are always complex and emotionally draining for all parties involved. This is why family attorneys in Wrocław should always listen and be empathetic; so as to be able to approach every case individually and with due care, whilst understanding that the problems faced by families during the course of everyday life come from deep, underlying problems. Agnieszka Moszczyńska's Law Firm in Wrocław conducts cases in the sphere of family law, including international matters, related to important matters such as parental responsibility, child contact rights, alimony, child care, paternity suits and international child abduction. Good attorneys are aware of the seriousness of these matters and this is why we always act with empathy, commitment and determination. Keeping in mind that a good attorney can only be effective by taking care of every aspect of a case, we always apply a comprehensive approach to our work.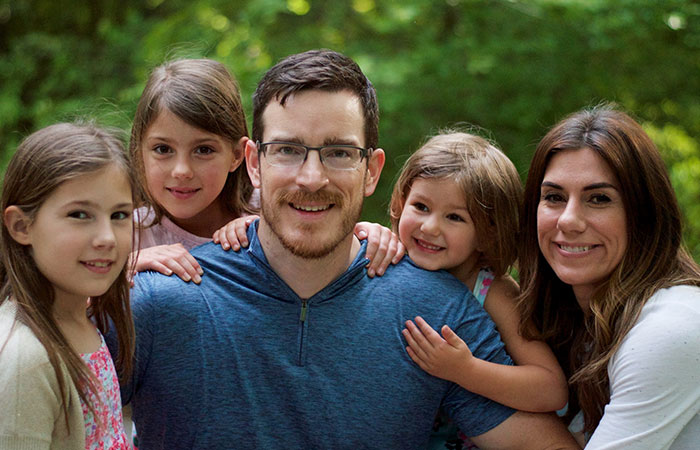 Family Attorney in Wrocław – Services from A to Z
Clients requiring legal assistance in regard to family law come to us with a very wide range of problems. For this reason, family attorney in Wrocław Agnieszka Moszczyńska has, on many occasions, had to deal with typical alimony cases, common on the daily case lists of family courts, and divorce and separation of property cases, not to mention less typical problems such as the abduction of minors by their legal guardians. More and more commonly, our family attorney in Wrocław has to deal not only with national laws, but also with key international legal instruments such as the Hague Convention, when pursuing claims against people living outside Poland.
These kinds of cases are always unique, leading to atypical and case-by-case court decisions. For this reason, it is crucial that the family attorney at Agnieszka Moszczyńska's Law Firm in Wrocław who is pursuing your interests before the family court, is not only familiar with the latest legal interpretations and case-laws, but also has equally extensive experience with similar cases. It is exactly due to this kind of knowledge and legal know-how, as well as many years of specialisation and our own unique approach, that our family law firm can pride itself on an exceedingly high level of effectiveness.
Our engagement is the foundation of our success
The immense experience gained from many years of being involved in countless, atypical family law cases is one thing; however, the second element of our success is comprised of our know-how, unique internal system of work and wide ranging legislative knowledge. However, the thing which ensures that our
family attorneys in Wrocław
are able to offer the best services on the market, is their undeniable engagement. Commitment to family issues at a level of 110%, which often results in surprisingly positive outcomes with fees significantly lower than even those in vindication cases, requires attorneys – exactly like ours – whose determination is second to none.
n agreeing to take on a family law case, an attorney should devote the attention necessary for it to be conducted properly. Accordingly, we actively keep our clients up to date on the proceedings of their cases and the decisions made by the court.
Attorney Family Law Wrocław
Over the span of many years of practice, we have amassed experience in:
Marriages:
Divorce – in the case of wrongdoing by one of the marriage partners, as well as in the case of a no-fault divorce,
Annulment,
Separation of property,
Division of marital assets,
Alimony (including alimony after a divorce);
In cases regarding children, where the object is:
Child support (including increasing or decreasing court ruling amounts),
Child custody – suspension, limiting or denying child support.
Child contact rights,
Parentage (including denial of paternity, establishment of paternity, annulment of parentage),
Placement in a foster family,
Child abduction (including cross-border abduction in reference to the Hague Convention).
Family law also takes the following issues into consideration: incapacitation, child care, guardianship and adoption. Clients of Agnieszka Moszczyńska's Law Firm in Wrocław can also expect professional legal assistance, advice and trial-support in these matters.
Moreover, our firm also provides support and conducts difficult cases regarding compulsory psychiatric treatment or drug and alcohol rehabilitation. There are no family issues which are beyond the scope of our abilities and everyone working at family attorney in Wrocław Agnieszka Moszczyńska's law firm is highly experienced and able to listen with a sympathetic ear, without judgement or criticism. We perfectly understand the difficult situations in which our clients find themselves and make every effort to ensure that after a meeting with us, they feel secure in the knowledge that they will receive support of the highest standard and that they will not have to deal with the machinery of the justice or administrative system on their own.