SPECIALISATION
We don't rest on our laurels after a victory, for a victory on its own means nothing – you must know how to make use of it
This is why we use each day as an opportunity to take care of our clients and to continue learning. Our law firm in Wrocław is not just an office – it is also pleasant escape for all those looking for the help of a good and qualified lawyer.
Our services are directed at individual clients as well as at companies. In meeting our clients' needs, many of whom live or spend time abroad, or for other reasons cannot come to our office in person when in need of legal assistance, we provide our services through a variety of means which might be more convenient: e-mail, Skype, Zoom or, with prior appointment and arrangement, over the telephone. We also understand that problems can appear at the most unexpected times, which is why we strive to be available four our clients irrespective of the time. We provide professional and comprehensive legal consultations and help our clients reach their goals. We represent them at court and administrative organ proceedings, as well as taking part in negotiations and other procedural matters, such as interrogations, document readings and hearings..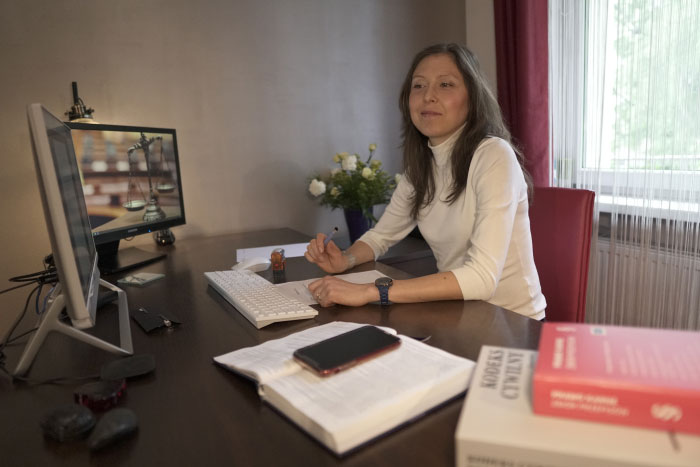 Often the complicated nature of our clients' cases necessitates being familiar with a number of legal fields. Agnieszka Moszczyńska – attorney at law – has many years of experience in criminal law, labour law, family and inheritance law, real estate and housing law, as well as copyright law. As a result of people's increased mobility and migration, international law and international cases have made up a large part of the firm's activities for many years.
MULTI-LINGUAL LEGAL SERVICES
ŚWe provide services in Polish, English and, to a limited extent, in German. Get in touch.